MASSAGE SPECIALITIES– MIRACLE HANDS– MERIDIAN/BOISE IDAHO
Cleanse and Rejuvenate Your Body and Mind!
Miracle Hands offers a wide range of therapeutic massage techniques and styles. Depending upon your specific need and request, owner/operator Kathy Hatvani is a Licensed Massage Therapist and has provided professional, quality massages and alternative health care in the Garden City, Meridian and Boise area since 1995.
A therapeutic massage session may be just what you need to help your body get back to tip-top condition. Here are some of the kinds of massage that are available at Miracle Hands:
Acupressure: Stems from the Chinese medical practice of acupuncture, to relieve pain, discomfort or other physiological imbalance.
Lomi Lomi: Hawaiian Massage using only the forearms.
Massage: Systematic manual or mechanical manipulations of the soft tissues of the body as rubbing, kneading, pressing, rolling, slopping, and tapping for therapeutic purposes.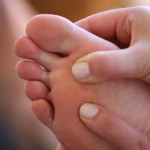 Reflexology: Technique of applying pressure to reflexes that have a definite effect on the normal functioning of all parts of the body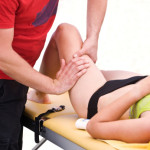 Sports Massage: Use trigger points and cross fiber therapy to break down adhesions, to increase range of motion.
Swedish:  Consist of effleurage, petrissage, vibration, friction and tapotement.
T.M.J:  Temporomandibular Joint Disorder
Revitalize your body and mind with a massage from MIRACLE HANDS!
Garden City, Boise, Nampa, Meridian and surrounding Idaho areas
(Gift Certificates are Available)
MIRACLE HANDS
Kathy Hatvani, Owner/Operator
By Appointment Only
Near Locust Grove & Ustick
Meridian, Idaho 83646
(208) 869-4045