MASSAGE - Meridian / Boise Idaho
Cleanse and Rejuvenate Your Body and Mind!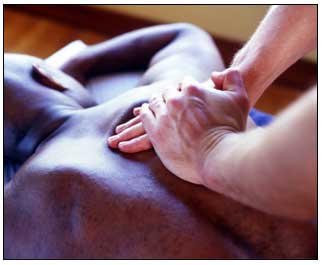 If you're looking for a quality massage, Miracle Hands Licensed Therapist and Owner/Operator Kathy Hatvani is just the person you need. She provides a wide range of therapeutic massage techniques and styles. She listens to your specific needs and requests, and provides professional, quality massages in a tranquil environment.
A therapeutic session at Miracle Hands may be just what you need to help your body get back to tip-top condition. Miracle Hands is the place to come for a peaceful, relaxing massage or a healing deep tissue massage. You and Kathy will discover together the most beneficial techniques suited for you. Call us today! We've been serving our friends and neighbors in the Meridian / Boise Idaho area since 1995.
Massage: Systematic manual or mechanical manipulations of the soft tissues of the body as rubbing, kneading, pressing, rolling, slopping, and tapping for therapeutic purposes.
. Beneficial Results for the following issues:
Back pain

Burn recovery– range of motion

Cancer therapy

Carpel Tunnel Syndrome

Chronic pain

Circulatory System concerns

Respiratory System concerns

Hospice Care

Immune Functions

ADHD

Musculoskeletal

Lymphedema

Pregnancy

Obstetrics

Sports Conditioning

Stress Reduction

HIV/AIDS

Fibromyaligia




And much more . . .

.
Your body is made up of many parts that work best in harmony.  When one or more of these parts becomes unbalance, or un-centered, it can leave you foggy-brained, listless, depressed or just plain out of whack with nature.  Let Miracle Hands help keep you in focus, energetic and living life to your full potential.  Call Kathy today for the most rewarding experience available to help your body and mind work like they should.
Revitalize your body and mind with a massage from MIRACLE HANDS!
(Gift Certificates are Available)
MIRACLE HANDS
Kathy Hatvani, Owner/Operator
By Appointment Only
Near Locust Grove & Ustick
Meridian, Idaho 83646
(208) 869-4045