Cleanse and Rejuvenate Your Body and Mind!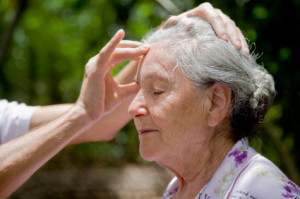 Miracle Hands has been providing a wide range of therapeutic massage techniques and styles in Meridian/Boise Idaho area since 1995. Owner/operator Kathy Hatvani is a Licensed Massage Therapist and has provided professional, quality massages designed to your specific need and request.
A therapeutic massage session may be just what you need to help your body get back to a stress-free, healthy condition. This page will give you more information about the Massage called Acupressure.
Acupressure: Stems from the Chinese medical practice of acupuncture, to relieve pain, discomfort or other physiological imbalance.
The ancient healing art of Acupressure is performed by pressing key points of the body using skillful fingers as well as other parts of the body. These pressures stimulate natural self-healing reactions in the body. Muscular tension is released promoting better blood circulation and increasing holistic healing energy.
Acupressure relieves pain, balances body functions, reduces tension, increases circulation and helps to maintain exceptionally good health. As the body relaxes deeply and stress is relieved, the body is strengthened, and is more resistant to disease.
Acupressure on specific pressure points releases the body's life energy force. The basis of traditional Martial Arts (self-defense as well as traditional healing art) uses this energy source. Improved blood circulation is just one of the benefits of Acupressure.
At Miracle Hands we tap into this amazing ancient Chinese medicine— tremendous healing energy through Acupressure.
Revitalize your body and mind with a massage from MIRACLE HANDS!
(Gift Certificates are Available)
MIRACLE HANDS
Kathy Hatvani, Owner/Operator
By Appointment Only
Near Locust Grove & Ustick
Meridian, Idaho 83646
(208) 869-4045