T.M.J. Temporomandibular Joint Disorder
Cleanse and Rejuvenate Your Body and Mind!
A therapeutic massage session may be just what you need to help your body get back to tip-top condition. This page is about the Massage used for the rel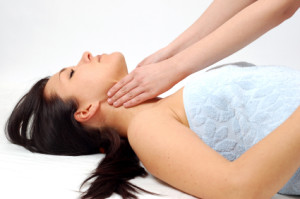 ief of pain from TMJ Temporomandibular.)
T.M.J: Temporomandibular Joint Disorder
Temporomandibular Joint Disorder, referred to as TMJ Disorder, is not completely understood, however, is linked closely with stress. The complex conditions can cause severe pain at the jaw joint and within muscles associated with the jaw. A person suffering from TMJ Disorder may have painful clicking or popping when they move their jaw, as well as difficulty speaking, chewing, swallowing, smiling, frowning (and other facial expressions). Sometimes the condition may even effect their breathing.
Massage therapy focuses on the reduction of tension in the muscles, releasing tension and the elimination of trigger points. Post-isometric relaxation is extremely important to restore range of motion. It is vital that stress management massage be continued to relieve stress and tension.
Miracle Hands offers a wide range of therapeutic massage techniques and styles. Depending upon your specific need and request, owner/operator Kathy Hatvani is a Licensed Massage Therapist and has provided professional, quality massages and alternative health care in the Boise area since 1995.
Revitalize your body and mind with a massage from MIRACLE HANDS!
(Gift Certificates are Available)
MIRACLE HANDS
Kathy Hatvani, Owner/Operator
By Appointment Only
Near Locust Grove & Ustick
Meridian, Idaho 83646
(208) 869-4045